Job Details
Category: Technical Sales Representative
Location: Bay of Plenty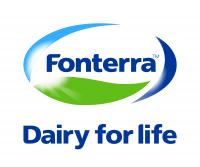 Fonterra

Technical Sales Manager - Reporoa
Reference: 34743
Technical Sales Representative

• Utilise your farming knowledge in a sales role!
• Build trusted relationships with the Reporoa farming community
• Awesome opportunity to live lake-side and have a rural career!

Our Story

Farm Source is the face and place of Fonterra in the New Zealand community, our hubs combine the benefits of a rural retail store and community facilities.

Our Technical Sales Representatives are the face of Farm Source, helping to set strategic plans with our Farmers, building strong and trusted relationships within farming communities. Being part of our co-operative means you are working with the owners of the business every day.

The Opportunity

Utilising your previous on-farm, agricultural knowledge, this role is all about building local farming community confidence in your ability to provide solid, dependable and up to date technical advice across the Reporoa region. Whether you live in Rotorua, Taupo or nearby, this is an awesome opportunity to embrace a rural career, while living the ultimate provincial lifestyle.
Your passion for the rural industry coupled with a strong brand presence provides a fantastic springboard to grow market share whilst maintaining the current base of loyal farmers.

This is a role where you can put your knowledge of farming systems and relationship management skills to best use providing guidance around product, establishing you as the go to person for the farming community. You'll also need to bring your sales drive and focus to really flourish in the role.

Come and join a dedicated team of agricultural professionals where you can make a name for yourself and take the next step with a reputable brand to truly develop your career … with Farm Source!

What you will bring and develop

You'll bring an engaging, resilient personality and be a real "go-getter" with a keen drive for results and growth. You'll also need to understand a sales process and that this goes above and beyond having great relationships with farmers.

Success enablers also include -

• Previous farming experience and knowledge of the dairy industry
• Sales experience including relationship management would be highly regarded
• An impeccable ability to build lasting, trusted relationships with a variety of individuals
• The ability to work closely and collaboratively with the in-store Farm Source team.

We can offer a supportive environment, unrivalled progression and development opportunities through-out our store and corporate network.

If you're keen to broaden your experience in sales we'd like to hear from you!

For further information and to apply to the position please click here

Close date – Midnight Sunday 18th November 2018


Date Posted: 2018-11-08