Job Details
Category: Development Manager
Location: Wairarapa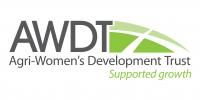 AWDT

Development Manager (capability programmes)
Location: Masterton

Agri-Women's Development Trust empowers women to be vital partners in in world-leading New Zealand primary industries. Since 2010 we have researched, designed and delivered development programmes for almost 5,000 people across New Zealand, from the farm to the boardroom.

New Zealand's primary sector faces immense challenges and new opportunities in a world of uncertainty and changing attitudes. To grow and prosper the sector needs to lead positive change and adapt quickly…and this is where our new Development Manager will shine.

Our purpose is to empower women to accelerate progress and change in the primary sector and in rural communities. Our Development Manager plays a pivotal role project managing the research and design of existing and potential programmes, and measurement of their impact.

AWDT's research-based programmes provide women (and some men) with a range of personal and professional development opportunities. Standing shoulder to shoulder, we are committed and driven to succeed through and with others, including our industry and government partners.

So, what does it take to meet today's development needs, from the farm to the boardroom?

Our new Development Manager will be committed to understanding our work and contributing in a number of ways. It's essential that you understand the primary sector and ideally you have lived or worked in it for some time.

Professionally, you'll be a strong project manager, understand principles of quality research, have good digital understanding and the ability to manage a budget. You'll be passionate about learning and development, will understand adult learning principles and will have worked in an environment where managing or co-ordinating learning has been a critical part of your role.

Strong links or empathy with tikanga Māori would also be beneficial, along with some te reo Māori.
We're a small team so, whilst the job description is important, your enthusiasm and broader contribution to the team and organisation will be the 'value add' for us.


Manāki whenua. Manāki tangata. Haere whakamua.
Care for the land. Care for the people. Go forward.


Our team is based at our Masterton office, and we are open to flexible working arrangements.

For more information visit www.awdt.org.nz .
To apply, please email your CV & cover letter to lisa@awdt.org.nz by 5pm on 28 October 2021.



Date Posted: 2021-10-14